Moscow student detained on suspicion of participating in terrorist organization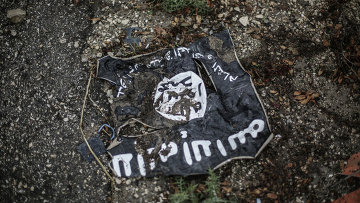 16:09 28/10/2015
MOSCOW, October 28 (RAPSI) - The Lefortovsky District Court on Wednesday ordered the detention of the Moscow State University student Varvara Karaulova, suspected of preparation for participating in terrorist activities abroad, until December 23, the court's spokesperson Yuliya Skotnikova told RAPSI.
Karaulova, the second-year student of the Faculty of Philosophy of the Moscow State University, allegedly decided to join the Islamic State and secretly started off for Istanbul on May 27.
On June 4, she was arrested near Turkey's border with Syria along with 13 other Russian citizens when attempting to cross into the territory occupied by Islamic State militants.
On June 11, she returned to Russia under escort of Interpol employees.
The Islamic State is currently one of the major threats to global security. Over three years, these terrorists have managed to seize large areas of Iraq and Syria. The organization is also attempting to spread its influence to North Africa – particularly, Libya. The area controlled by ISIS covers up to 90,000 square kilometers.