Wife of alleged Russian spy Buryakov to be deposed in Ireland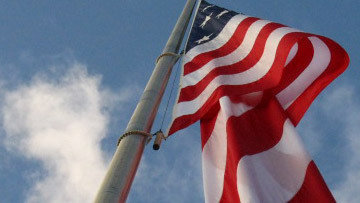 17:29 12/01/2016
MOCOW, January 12 (RAPSI, Vladimir Yaduta) – The U.S. government mulls deposing Marina Buryakova, the wife of Yevgeny Buryakov who has been charged with posing as a banker while participating in a Russian spy ring operating in New York City.
Buryakov's lawyers suggest the deposition to be taken in Ireland after a request for international legal assistance is filed with the High Court of Ireland and the Irish Department
of Foreign Affairs is duly notified, according to court records obtained by RAPSI.
The U.S. government has already communicated the Irish authorities to ask for the arrangements, e.g. what procedures would apply during the deposition.
Buryakov was arrested in January 2015. He and two other Russian citizens, Igor Sporyshev and Victor Podobnyy, have been charged with conspiring to gather intelligence on behalf of Russia, including information about U.S. sanctions against the country.
Prosecutors claim that Buryakov worked in the United States as an agent of Russia's foreign intelligence agency, known as the SVR. "Buryakov operated under "non-official cover," meaning he entered and remained in the United States as a private citizen, posing as an employee in the Manhattan office of a Russian bank," according to the FBI report.
Buryakov, who faces up to 15 years in prison, pleaded not guilty.
He is expected to go on trial in Manhattan federal court on April 4.