Ex-head of real estate company gets 5 years for embezzlement at Bank of Moscow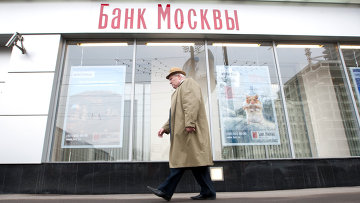 11:49 25/02/2016
MOSCOW, February 25 (RAPSI, Artem Ponomarev) – The Meshchansky District Court of Moscow has sentenced Svetlana Timonina, former chair of Premier Estate company, to 5 years in prison for embezzlement at the Bank of Moscow, RAPSI reported from the courtroom on Wednesday.
A prosecutor earlier demanded 7 years in prison for Timonina.
According to investigators, Boris Shemyakin, president of Kuznetsky Most Development LLC, and Timonina, his vice-president, established Premier Estate LLC allegedly to borrow funds from the Bank of Moscow on behalf of third parties.
Premier Estate LLC obtained a 12.7 billion-ruble ($166 million) credit at the Bank of Moscow while the real estate company's charter capital amounted to 10,000 rubles ($131).
The defendants transferred the borrowed funds to Yelena Baturina, the wife of former Moscow Mayor Yury Luzhkov, and to Oleg Soloshchansky, head of Baturina's construction company Inteco. Furthermore, the land plot they bought from Baturina was used as collateral in transactions with the Bank of Moscow.
Timonina and Shemyakin have been charged with fraud under Part 4 of Article 159 of the Criminal Code.
Shemyakin has denied the charges. He was released on 10 million rubles ($131,000 at current exchange rate) bail in 2011, but in the spring of 2015 the Tverskoy District Court in Moscow ruled that the money be turned over to the state in view of the fact that Shemyakin has been living in London.
Timonina who has pleaded not guilty was released, but restricted.