Russian ex-minister died in U.S. from head traumas – medical examiner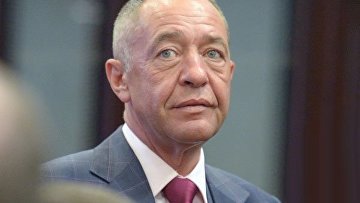 10:58 11/03/2016
MOSCOW, March 11 (RAPSI) – Medical examiners from the U.S. have concluded that Russian ex-Minister of Press, Mikhail Lesin, has died from head traumas, RIA Novosti reported on Friday citing communication executive of the Washington medical examiner office, Lashon Bimon.
"The cause of death is blunt force trauma to the head," – Bimon said. She added that Lesin has additionally received blunt traumas to the neck, torso and limbs.
Nature of Lesin's death is currently unknown and is still being investigated.
Lesin died on November 5, 2015 in a hotel located in the center of Washington D.C. Little information was revealed about the incident, although it was stated that there were no bullet wounds on the body.
From 1999 till 2004, Lesin was a Minister of Press, Broadcasting and Mass Communications of the Russian Federation. In 2004-2009, he was an advisor for Russian president, specializing in media and information technologies. In 2013-2015, he was a head of the Gazprom-Media Holding.