Investigators seek detention of Russian billionaire Mikhalchenko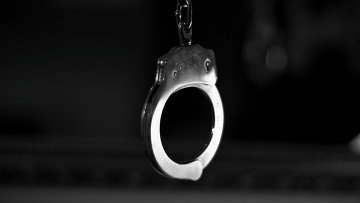 15:30 30/03/2016
MOSCOW, March 30 (RAPSI, Lyudmila Klenko) – Russia's Investigative Committee filed a motion with the Basmanny District Court to detain billionaire Dmitry Mikhalchenko, the court's spokesperson Yunona Tsareva told RAPSI on Wednesday.
Mikhalchenko, CEO of Forum Holding Company, has been charged with alcoholic products trafficking, according to Tsareva. On March 29, he was arrested in Moscow.
According to media sources, searches have been repeatedly conducted at the billionaire's office and country house. However, operational procedures have been held in connection with embezzlement at Russia's Ministry of Culture.
Earlier, Moscow's Lefortovsky District Court ordered the detention of Dmitry Sergeyev and Alexander Kochenov, top managers of investment-restoration company "BaltStroy" which is a part of Forum, in this case.
Forum Holding Company established in 2011 is one of the largest multibusiness companies in Saint-Petersburg.
The company has united several dozens of the city's enterprises and organizations. Forum Holding consists of industrial enterprises, such as "Spinning Mill named after S.M. Kirov", oldest textile industry enterprise in Russia, "Izmeron" factory, one of technological leaders of Russian downhole equipment market, according to the company's website.