Ukrainian Court dismisses Gazprom's $3.4 bln fine appeal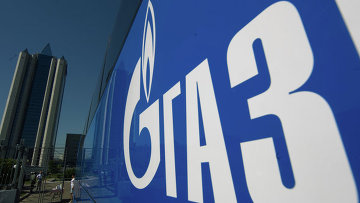 14:25 14/04/2016
MOSCOW, April 14 (RAPSI) – The Kiev Commercial Court has dismissed Gazprom's appeal concerning a 86 billion hryvnia ($3.4 bln) fine issued by the Antimonopoly Committee of Ukraine (AMCU). The court rejected the compliant submitted by the energy giant without a hearing on the merits of the case, RBC news agency reports on Thursday.
"The complaint [submitted] by OAO Gazprom challenging the decision of the Antimonopoly Committee of Ukraine to fine [the company] is rejected without a hearing. The grounds for dismissal are irregularities in execution of the compliant, namely, the failure to present evidence confirming the powers of the signatory of the claim," – press service of the Kiev Commercial Court has stated.
The lawsuit against the Committee was filed by Gazprom on Tuesday. State-owned oil and gas company Naftogaz and its subsidiary Ukrtransgaz are listed as third parties in this case.
Earlier, Gazprom had been fined by the Antimonopoly Committee for abuse of its dominant position on the gas transit market. At that time, the company was ordered to pay the fine until April, 12. According to Gazprom, this fine was unexpected since the firm was not engaged in business activity within the Ukrainian territory. Gazprom states that natural gas is being sold to Naftogaz on the Russian-Ukrainian border.