Domodedovo airport owner to compensate victims of terror attack - report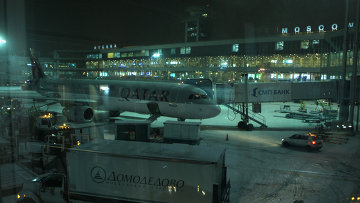 11:40 17/05/2016
MOSCOW, May 17 (RAPSI) – Representatives of the Domodedovo airport are going to announce a settlement with victims in the criminal case launched after 2011 terror attack at the airport, Kommersant newspaper reports on Tuesday.
According to Kommersant, airport's owner Dmitry Kamenshchik is going to pay the compensations through a specially established fund. Earlier, more than 40 victims of the attack have filed civil lawsuits against Kamenshchik demanding sums ranging from 50 million rubles ($769,000) to 700 mln ($10.7 mln).
Although Domodedovo owner and former airport managers do not admit their guilt, they expect that if the settlement is reached, the victims will receive adequate compensations, although slightly lower than in courts, whereas Kamenshchik may look to the criminal case against him to be dropped, the newspaper reports.
On February 19, the Basmanny District Court of Moscow placed Dmitry Kamenshchik, the owner of the Domodedovo airport, under house arrest in connection with this case.
According to investigators, the defendants have not provided sufficient security level that let the suicide bomber freely enter the arrival lounge and set off an explosive.
A suicide bomber detonated a bomb in the Domodedovo Airport's international arrivals hall, killing 37 people and injuring 172, on January 24, 2011.
Doku Umarov, Russia's most wanted terrorist at the time, claimed responsibility for the attack. Altogether, 28 men connected with the terrorist organization called the Caucasus Emirate were linked to the attack, according to the investigators. Seventeen of them were killed in special operations in 2011, and four were detained.
In November 2013, a Moscow Region court sentenced three men to life in prison and a fourth man to 10 years for their role in the suicide bombing.