Ex-Russian investigator recognized as victim in defamation case against Navalny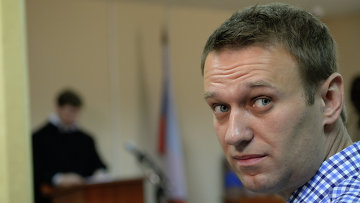 13:36 25/05/2016
MOSCOW, May 25 (RAPSI, Diana Gutsul) - Former Russian Interior Ministry investigator Pavel Karpov told RAPSI on Wednesday that he had been recognized as victim in a defamation case against Russian opposition politician Alexey Navalny.
Karpov has been already questioned in this case.
A criminal case against Navalny has been launched following the petition filed by Karpov.
Karpov, who has been put on the sanctions list over Sergei Magnitsky's case, turned to police over videos which accuse former investigator of committing heavy and especially grave crimes including embezzlement, kidnapping and murder of Sergei Magnitsky, a lawyer for Hermitage Capital Management.
Magnitsky who worked for Firestone Duncan and represented Hermitage Capital was arrested after accusing Russian officials of $230 million fraud, and died in prison under suspicious circumstances.He was posthumously found guilty of tax evasion by a Moscow court in July 2013.
According to Karpov, Navalny regularly shares links to the videos created by Hermitage Capital Management CEO William Browder.
Moscow's Meshchansky District Court has recognized information disclosed in these films as untrue and tarnishing honor and dignity, Karpov said.