Russian Supreme Court revokes rulings on Bolotnaya case defendant's detention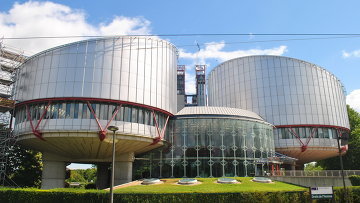 13:05 08/06/2016
MOSCOW, June 8 (RAPSI, Diana Gutsul) – Presidium of Russia's Supreme Court has overturned several court rulings over detention of Leonid Kovyazin, one of the defendants in the Bolotnaya riots case, upon a decision of the European Court of Human Rights (ECHR), lawyer Dmitry Agranovsky told RAPSI on Wednesday.
According to Agranovsky, the Supreme Court revoked rulings on extension of Kovyazin's detention and corresponding appellate decisions for the period of November 6, 2011 through December 19, 2013.
In September 2015, the ECHR ordered Russia to pay a total of 7,000 euros to Artem Savelov, Leonid Kovyazin, and Ilya Gushchin, three opposition activists who complained of their detention over mass protests in 2012 in central Moscow. That was the first ECHR ruling in the Bolotnaya Square riots case.
Russian court has sentenced Savylov and Gushchin to 2.5 years in penal colony; both men have already served their terms while Kovyazin has been amnestied.
Over 400 people were arrested and scores injured in the Bolotnaya Square protest that turned violent in May 2012. Dozens were later charged with inciting mass riots and using violence against law enforcement officers.
The riot organizers, Sergei Udaltsov and Leonid Razvozzhayev, were sentenced to 4.5 years in prison. Other participants received prison terms from suspended sentences to four years. Several defendants were pardoned; one is undergoing compulsory mental treatment.