Russia's patent agency dismisses Valio complaints on brand registration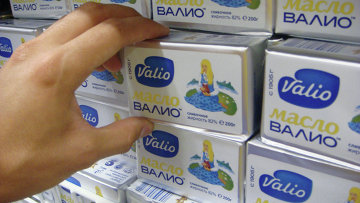 14:54 15/06/2016
MOSCOW, June 15 (RAPSI) – Russia's patent agency Rospatent has dismissed a complaint on the unlawfulness of registration of brands "Aura of Harmony" and "Aura of Light" for a Cypriot company lodged by Finnish Valio Ltd, the patent agency informs.
Earlier, the disputed trademarks have been registered in the name of Tirassom Limited for cheeses, milk and milk products under the International Classifications of Goods and Services (ICGS).
According to the complaint, Valio is the owner of Aura trademark, which the Finnish company alleges to be confusingly similar to the trademark in question; moreover, the product line under the disputed trademark also corresponds to Valio goods. Therefore, the complaint maintains, consumers may perceive that similar goods under similar trademark are produced by Valio.
The Cypriot firm has countered these arguments insisting that the trademarks are not confusingly similar and that Valio has failed to present evidence with regard to the use of the said Aura trademark in Russia, what excludes confusion on the part of customers.
Rospatent has found no grounds to grant the complaint, since, according to the patent agency, the disputed trademark was different from that of the Finnish manufacturer and had no associative relation to the Valio trademark.