Victims in Domodedovo terror attack case withdraw all lawsuits against airport's managers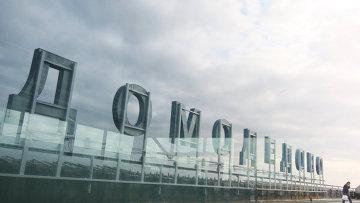 14:08 22/06/2016
MOSCOW, June 22 (RAPSI) – Victims in the criminal case over Domodedovo terror attack in 2011 have withdrawn all lawsuits over damages compensations against the airport's management, lawyer Igor Trunov told RAPSI on Wednesday.
"All victims have withdrawn the lawsuits. Overall 64 motions to dismiss the material claims against management of Domodedovo airport have been filed with the investigative authorities," the lawyer said.
On June 7, Domodedovo airport reported start of payments to the injured persons through a specially established charity fund.
However, investigation into top management of the airport is underway because withdrawal of lawsuits does not serve as a ground for closing of this criminal case.
The Domodedovo airport owner Dmitriy Kamenshchik and several other ex-managers have been charged in the case over 2011 terrorist attack. According to investigators, they have not provided sufficient security level that let the suicide bomber freely enter the arrival lounge and set off an explosive.
A suicide bomber detonated a bomb in the Domodedovo Airport's international arrivals hall, killing 37 people and injuring 172, on January 24, 2011.
Doku Umarov, Russia's most wanted terrorist at the time, claimed responsibility for the attack. Altogether, 28 men connected with the terrorist organization called the Caucasus Emirate were linked to the attack, according to the investigators. Seventeen of them were killed in special operations in 2011, and four were detained.
In November 2013, a Moscow Region court sentenced three men to life in prison and a fourth man to 10 years for their role in the suicide bombing.