Court to review appellation of Russian national in trademark dispute with U.S. firm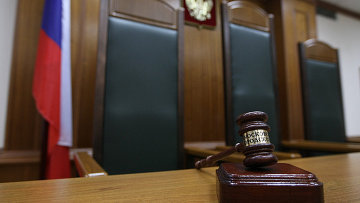 17:39 13/07/2016
MOSCOW, July 13 (RAPSI) – The Thirteenth Court of Appeals will review a complaint lodged by businessman Alexey Zaitsev against a commercial court ruling, which prohibited him to use domain name saucony.ru and awarding to the US company a compensation in amount of 300 thousand rubles ($4,500), on 24 August, the court records read on Wednesday.
The entrepreneur has appealed against a ruling by the Kaliningrad Regional Commercial Court of 16 May.
According to the US company's petition, it owned "Saucony" trademark, properly registered and put on the Russia's State Trademark Register. Alexey Zaytsev administered domain name saucony.ru, which was registered on 21 December 2003.
Since the date of registration, the domain has not been available. The claimant has insisted that the use of "saucony" in the domain name infringed upon its exclusive rights as the trademark owner.
The court ruled that Zaytsev had no sound legal right and legitimate interest with regard to this domain name, since he was not owner of "saucony" trademark and the said domain did not reflect his name or the name of his company.
Besides, the defendant failed to present evidence of any other legitimate interest in the use of the disputed trademark. Therefore, according to the judgement, Zaytsev's actions were defined as an act of unfair competition.