Alleged organizer of 2002 Moscow theater hostage crisis to stay in jail till October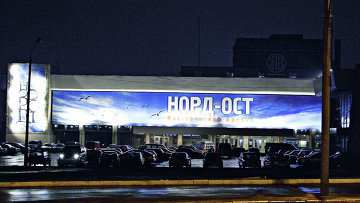 17:12 18/07/2016
MOSCOW, July 18 (RAPSI, Lyudmila Klenko) – The Moscow City Court has extended the detention of Khasan Zakayev, an alleged mastermind of the hostage seizure at the Dubrovka theater in southeast Moscow in 2002 that left 130 dead, until October 21, the court's press office told RAPSI on Monday.
Earlier, the Moscow District Military Court returned the case to prosecutors. To date, repeated investigation is completed; the accused is reading case materials.
A group of terrorists led by Movsar Barayev took hostage the audience and participants of the Nord-Ost musical on October 23, 2002.
40 attackers were killed. Zakayev is the only one who was arrested, victims' lawyer Igor Trunov said earlier.
The majority of hostages were released in an operation planned by Russian security services.
Chechen separatist leader Shamil Basayev who was reportedly killed in 2006 and Gerikhan Dudayev who is still at large are among the organizers of the attack, according to investigators.