Volkswagen's lawsuit over R-Line brands may be settled peacefully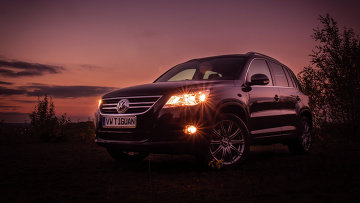 15:56 10/08/2016
MOSCOW, August 10 (RAPSI) – The Russian Intellectual Property Court (IPC) has delayed review of a lawsuit by German automobile corporation Volkswagen AG over early termination of legal protection of R-Line/P – Line brands, owned by St. Petersburg company "R- Line", in Russia, until October 5, according to the court's documents.
Earlier Volkswagen and "R-Line" expressed desire to settle the dispute out of court.
The German company asks to preliminary terminate legal protection of four brands because, as Volkswagen believes, "R-Line" did not use them in the last three years.
The trademarks were registered as R-Line's property by the Rospatent in 2003 in respect of a number of goods and services, in particular transport vehicles. Volkswagen AG also produces vehicles equipped with a sports package decoration called "R-Line".
Volkswagen AG is the largest car manufacturer in Europe behind such trademarks as Volkswagen, Audi, Skoda, Seat, Lamborghini, Bentley, Bugatti.