Five Russian racewalkers disqualified for doping - CAS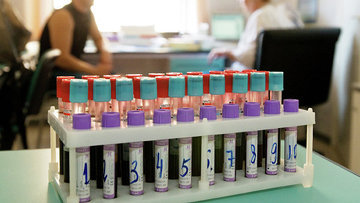 18:45 13/10/2016
MOSCOW, October 13 (RAPSI) – The Court of Arbitration for Sport (CAS) has disqualified five Russian racewalkers for Anti-doping Rule Violation (ADRV), the CAS official website announced on Thursday.
According to the statement, Elmira Alembekova, Ivan Noskov, Mikhail Ryzhov, Vera Sokolova and Denis Strelkov tested positive for EPO at the Saransk race walking centre on 2 June 2015.
They have been suspended from competitions for 4 years starting mid-July 2016. All their competitive results in the period 2 June 2015 to 15 July 2015 are nullified.
On November 9, 2015, WADA held a press-conference in Geneva where independent commission of the organization accused Russia of numerous anti-doping rules violations. Commission recommended International Association of Athletics Federations (IAAF) to suspend Russian athletes from participation in competitions under its auspices, including the 2016 Olympics
IAAF followed the recommendation and suspended the Russian Athletics Federation (ARAF). Subsequently, anti-doping laboratory in Moscow was suspended while RUSADA was declared non-compliant to WADA Codex standards.