Mother of former Yukos security chief pleads for her son's pardon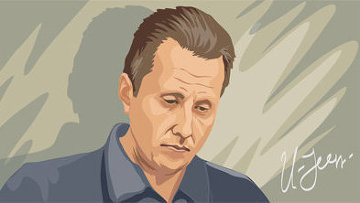 10:48 19/10/2016
MOSCOW, October 19 (RAPSI) – The mother of former Yukos security chief Alexei Pichugin sentenced to life in prison for masterminding several murders has appealed to Russian President Vladimir Putin for pardoning her son, according to her open letter published in the Novaya Gazeta.
Alla Pichugina wrote in the letter that her son is a non-public person who has not been going to litigate or to be at war with somebody as well as to be engaged in politics. Pichugin is 54 years old and he is not in good health, she added.
"He could not and cannot bear false witness against people in order to please somebody. It conflicts with his Christian worldview," Pichugina said in her letter to the President.
In the summer of 2016, Pichugin lost an application for pardon. "Alexei Pichugin has lodged a petition for pardon as this was the only legal chance for his release. He has already been refused," his lawyer Ksenia Kostromina said in June.
According to investigators, a criminal group killed several people between 1998 and 2002, including Nefteyugansk mayor Vladimir Petukhov in 1998, on orders from former Yukos shareholder Leonid Nevzlin. In 2009, Nevzlin, who moved to Israel in 2003, was sentenced in absentia to life in prison.
Pichugin was found guilty of murdering Petukhov and received a life sentence in 2008.
The murder of Petukhov provoked a public outcry 17 years ago, when several media outlets speculated that he was directly involved in the re-division of Russia's oil assets. Investigation into Petukhov's murder was suspended.
In December 2015, former Yukos owner Mikhail Khodorkovsky was charged with organizing the murder of Petukhov. The Basmanny District Court of Moscow issued an arrest warrant for Khodorkovsky and put him on the international wanted list.