Ukraine's Naftogaz seeks $2.6 bln from Russia for Crimean assets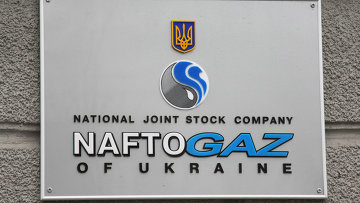 12:21 19/10/2016
MOSCOW, October 19 (RAPSI) – Ukraine's oil company Naftogaz and its subsidiaries have filed a claim with commercial court demanding to recover $2.6 billion in damages from Russia for their lost assets in Crimea, the company's website announced on Tuesday.
Naftogaz, engaged in the exploration, development, production, transportation, processing, and marketing of oil and gas, has initiated proceedings in accordance to the agreement on encouragement and mutual investment protection concluded between the Ukrainian Cabinet of Ministers and Russia's Government, the statement reads.
Earlier, Naftogaz of Ukraine announced that it would turn to international courts seeking compensation for oil and gas assets lost in Crimea including shelf and return of control over them.
Moreover, the Arbitration Institute of the Stockholm Chamber of Commerce is expected to deliver final ruling in the dispute between Russian oil giant Gazprom and Ukraine's Naftogaz over gas supplies prior to 31 March 2017.
Crimea reunited with Russia following a referendum in March 2014. Over 96 percent of those who took part in the polls voted for joining Russia.