Detention of Ukrainian journalist Sushchenko upheld by Moscow court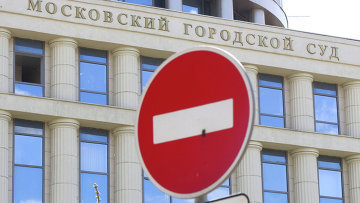 13:36 27/10/2016
MOSCOW, October 27 (RAPSI) – The Moscow City Court has upheld detention of Ukrainian journalist Roman Sushchenko, who was allegedly spying on Russia's Armed Forces and National Guard, RAPSI learned from the court's press-service on Thursday.
Hearings were held behind closed doors because this case is classified as "secret".
Earlier, the Lefortovsky District Court of Moscow has ruled to detain Sushchenko. He will stay in jail until November 30.
On October 7, Russia's Federal Security Service (FSB) charged Sushchenko with espionage.
According to the FSB, the Ukrainian citizen "has purposively collected classified information about the Armed Forces and National Guard of Russia." Leak of data abroad could cause damage to the national defense capability.
Sushchenko could face up to 20 years in prison if found guilty.
Ukrinform news agency earlier confirmed that Sushchenko has been acting as its reporter since 2002. Since 2010, he has been working as Ukrinform's personal correspondent in France. According to the agency, the man arrived in Moscow on private business during his vacation and was arrested immediately upon his arrival.
Ukrinform repelled accusations against Sushchenko calling him "a journalist with years of unblemished professional reputation.