Hizb ut-Tahrir member to serve 52 months in prison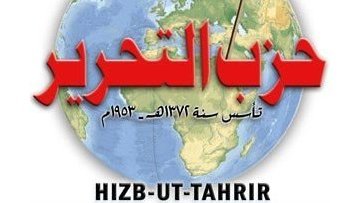 15:45 01/11/2016
MOSCOW, November 1 (RAPSI, Oleg Sivozhelezov) – The Supreme Court of Russia has upheld a 52-month prison sentence passed on the Tajik national Abdulaziz Usmonov for participation in activity of the prohibited terrorist organization Hizb ut-Tahrir, the court's press service told RAPSI on Tuesday.
The Moscow District Military Court sentenced Usmonov on September 22. The defendant appealed the ruling.
According to prosecutors, from October 2014 till October 2015, Usmonov regularly took part in the meetings of the organization held in different living accommodations in Moscow where ideological literature had been studying in the aims of effective propaganda and involvement of new supporters.
Usmonov was arrested along with other suspects on October 19, 2015.
Hizb ut-Tahrir (the Party of Islamic Liberation), founded in Jerusalem in 1953, is banned in several Arab and Central Asian countries. Russia's Supreme Court banned the group from operating on the territory of the country in 2003, describing it as a terrorist organization.
Hizb ut-Tahrir members are regularly arrested by the police across Russia, mainly in big cities in central Russia, the Volga region and Siberia. Also, there are many supporters in Crimea, which rejoined Russia in 2014.