Six alleged Hizb ut-Tahrir members detained by St. Petersburg court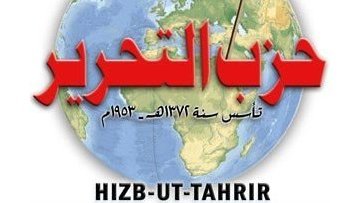 16:47 10/11/2016
ST. PETERSBURG, November 10 (RAPSI, Mikhail Telekhov) – The Kirovsky District Court in St. Petersburg has ruled to put six men, charged with organizing and a branch of Hizb ut-Tahrir terrorist organization banned in Russia and participation in its activities, in detention until November 30, the court's press office told RAPSI on Thursday.
According to case papers, the group has been operating in St. Petersburg and Leningrad region since November 2013. Investigators claim that suspects have intentionally provided conditions for the terrorist organization's development and activity in the region.
All defendants including three Dagestan natives, two residents of St. Petersburg and a Tajik national were arrested on November 8.
Data storage devices and prohibited literature have been seized during searches conducted at their premises.
Hizb ut-Tahrir (the Party of Islamic Liberation), founded in Jerusalem in 1953, is banned in several Arab and Central Asian countries. Russia's Supreme Court banned the group from operating on the territory of the country in 2003, describing it as a terrorist organization.
Hizb ut-Tahrir members are regularly arrested by the police across Russia, mainly in big cities in central Russia, the Volga region and Siberia. Also, there are many supporters in Crimea, which rejoined Russia in 2014.