Pepsi trademark declared notorious in Russia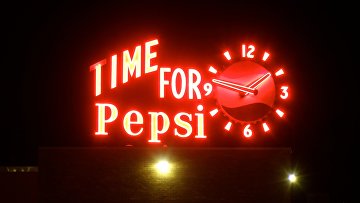 12:08 25/11/2016
MOSCOW, November 25 (RAPSI) – Russia's patent agency Rospatent has recognized Pepsi as a notorious trademark, according to the watchdog's records.
The agency has granted an application filed by the U.S. transnational company PepsiCo, Inc. Rospatent noted that the opinion poll held in February and March, 2016, revealed that around 99 per cent of respondents know about this trademark.
Pepsi trademark was registered in the State Register in 1967. The first company's plant in the USSR appeared in the city of Novorossiysk in 1974. Thus, Pepsi soft drink became the first U.S. mass-market product that came in retail in the Soviet Union, the patent agency says.
Currently, PepsiCo, Inc. is one of the largest producers of non-alcoholic beverages. Its soft drinks world market's share is estimated at 30 per cent. The company's annual revenue amounts to approximately $65 billion, the statement reads.
Pepsi was created by pharmacist Caleb Davis Bradham from New Bern in 1893. Initially, the beverage which consisted of water and syrup containing sugar, caramel, lemon oil, nutmeg and other natural oils and essences, was named "Brad's Drink."
On August 28, 1898, the drink was renamed "Pepsi-Cola." In 1902, the Pepsi-Cola Company was founded due to the rising popularity of the Pepsi-Cola Syrup. By 1910, there were 240 offices in 24 U.S. states.