Russian national sentenced to 3 years in prison for attempt to join ISIS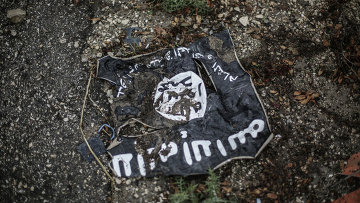 16:22 02/12/2016
MOSCOW, December 2 (RAPSI, Lyudmila Klenko) – A military court in Rostov-on-Don, a Russian city in the Northern Caucasus, had convicted Feitulakh Nametulayev for an attempt to join Islamic State, a terrorist organization banned in Russia, and sentenced him to three years in jail, the court's press service told RAPSI on Friday.
The court had found Nametulayev guilty of organizing activities of a terrorist group and participation in the activities carried out by such a group and sentenced him to three years in prison, RAPSI learnt in the court.
The court and investigators established that in 2014 Nametulayev became a supporter of religions ideology of radical Islam and decided to travel to Syria seeking to join ISIS. In 2015, the defendant undertook three attempts to go to Syria.
The case was tried according to a special procedure that being an indication of a plea bargain on the part of the defendant and his complete abandonment of the criminal purpose.
The Islamic State, an organization which is prohibited in Russia, is currently one of the major threats to global security. Over three years, these terrorists have managed to seize large areas of Iraq and Syria. The organization is also attempting to spread its influence to North Africa – particularly, Libya. The area controlled by ISIS covers up to 90,000 square kilometers.