RBC news outlet, journalists ordered to pay Rosneft over $6,000 in libel damages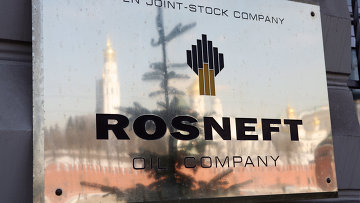 13:40 12/12/2016
MOSCOW, December 12 (RAPSI) – The Moscow Commercial Court ordered Russian news outlet RBC and several its journalists to pay Rosneft oil company 390,000 rubles (over $6,000) in libel damages, a court official told RAPSI on Monday.
Alexey Melnikov, the lawyer for RBC, said after the hearing that the ruling of the court would be appealed.
Rosneft filed the lawsuit accusing RBC and its journalists of libel over allegations concerning the company's privatization.
The lawsuit was brought after an article about Rosneft privatization headlined 'Rosneft requests authorities to protect it from BP' had been published on the website of the newspaper on April 11.
Rosneft claimed that "information contained in the article published on RBC website is misleading." "It is a baseless fantasy on the part of journalists, or their so-called undisclosed sources," the company said in the press-release adding that only the Russian government had the right to decide how the company was to be privatized.
RBC journalists Timofey Dzyadko, Lyudmila Podobedova, and Maxim Tovkailo, alongside BisnessPress company, RBC newspaper publisher, were named co-defendants in the case.
The lawsuit was granted in part as Rosneft sought 3.179 billion rubles (about $48.5 million) in damages.
RBC said the monetary claim was ungrounded and provided to the court income statements of the journalists. The lawyer for RBC told the court that the journalists would go bankrupt and the outlet would be destroyed if the claim was granted in full.
RBC is to remove the article within ten days after the ruling becomes final and publish a retraction.