Antonov aircraft plant appeals recovery of $2.8 mln in favor of Russian Defense Ministry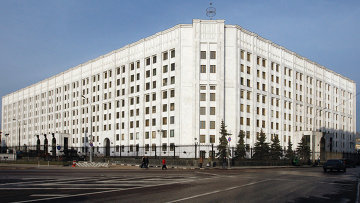 16:37 21/12/2016
MOSCOW, December 21 (RAPSI) - Ukrainian aircraft plant Antonov has appealed against a court ruling to collect 180 million rubles ($2.8 million) from the company in favor of Russia's Defense Ministry, RAPSI learnt from the Moscow Commercial Court on Wednesday.
The Defense Ministry filed the suit in July 2015 seeking 357.4 million rubles ($5.5 million) from the Ukrainian plant as a penalty for failure to meet the time limit for execution of two work phases within the An-70 aircraft development contract signed in 1989.
The Moscow Commercial Court granted the claim in part in November.
Antonov is implicated in several other disputes in Russia.
Notably, Antonov won a $2.9 million judgement in July against Aviacor Aviation Plant in the Commercial Court of Samara Region. The trademark infringement suit was heard behind closed doors. The judgement was upheld in October by the Eleventh Commercial Court of Appeals.
However, Antonov failed to collect 146.4 million rubles ($2.4 million) in royalty payments under a license agreement from OJSC Voronezh Aircraft Joint-Stock Company. The Commercial Court of Voronezh Region dismissed the suit.
Antonov airline manufacturer was founded in 1946 at the Novosibirsk aircraft plant. Since 1952 the company is based in Kiev. The concern has developed about 100 types of aircraft.