Russian gang members receive prison terms for cashing $641 mln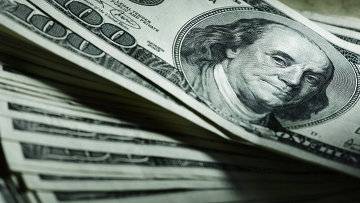 14:21 23/12/2016
MOSCOW, December 23 (RAPSI, Lyudmila Klenko) – Moscow's Khamovnichesky District Court sentenced 13 gang members, who had illegally cashed 39 billion rubles (about $641 million), to prison terms varying from 2.5 to 4.5 years, the Prosecutor General's Office announced on Friday.
Investigators believe that in 2009, defendants conspired to conduct illegal banking activity and derive benefit from it. The gang was led by two brothers, managers of one of Moscow banks.
From 2009 to 2012, accomplices cashed over 39 billion rubles by conducting illegal banking transactions through firms controlled by them. Members of the gang directly received fee revenue valued at over 192 million rubles ($3.2 million), the statement reads.
In accordance with the court's ruling, leaders of the gang, Igor Kryukov and Alexander Kryukov, were sentenced to 3.5 and 4.5 years in prison respectively and fined 1 million rubles ($16,400) each. One member of the criminal group received a suspended sentence, while other defendants were given prison terms ranging from 2.5 to 3 years.