Bankruptcy claim against Carlo Pazolini's owner to be reviewed in February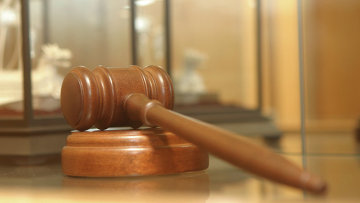 11:16 29/12/2016
MOSCOW, December 29 (RAPSI) – The Moscow Commercial Court has set hearings in the bankruptcy claim filed by ATB Bank against founder of Carlo Pazolini shoe retailer, Ilya Reznik, for February 13, court documents read on Thursday.
Earlier, the court has granted a motion filed by ATB Bank to include 738.8 million rubles ($12 mln) of debt owed by "Firma "Anta" company, the owner of Carlo Pazolini, in the creditors' demands list.
On August 9, the Moscow Commercial Court has granted a motion of Alfa Bank over introduction of supervision procedure against "Firma "Anta" company.
Debt of the company to Alfa Bank is estimated at 862.5 million rubles ($13 million).
On August 3, UniCreditBank filed a claim with the Moscow Commercial Court seeking collection of 1.4 billion rubles ($21 million) from "Firma "Anta".
Earlier, Alfa-Bank, filed a lawsuit demanding to recover $11.01 million in debt from Carlo Pazolini Trade Limited, Carlo Pazolini Participations and Carlo Pazolini (Switzerland) SA under a loan agreement signed on December 10, 2012. "Firma "Anta" is named as the third party in the case. The claim also includes demand to recover jointly from the companies EUR 8.4 million in debt. The court will consider the lawsuit on April 4 of 2017.
Moreover, Alfa Bank has lodged a bankruptcy claim against "Firma" "Anta".
Carlo Pazolini trademark was created in 1991. There are more than 180 company stores on Russia, Italy, China, Greece, Czech Republic, Ukraine, Azerbaijan and Moldova, according to the retailer's website.