U.S. prosecutors agree to delay convicted hacker Seleznev's sentencing till April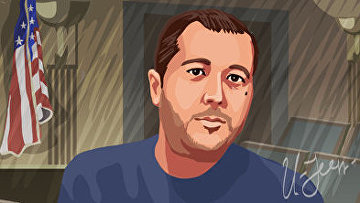 14:03 29/12/2016
MOSCOW, December 29 (RAPSI) – U.S. prosecutors have announced in response to a motion to continue sentencing of Russian national Roman Seleznev, who has been found guilty of committing cybercrimes which allegedly caused $170 million damage around the world, that the hearing may be postponed until mid-April 2017.
RAPSI obtained a copy of the U.S. officials' response on Thursday.
Attorney Igor Litvak, who was retained by Seleznev about three weeks ago, has filed a motion with a court in Seattle seeking to adjourn sentencing of his client until June 2017.
According to the lawyer, he expected to be adequately prepared by this date but it became clear that it would be impossible, in particular because of Christmas and New Year holidays.
He said that he would obtain the trial transcripts from a court reporter, "in the best-case scenario," in the end of January 2017. He will not be able "to work on the sentencing memorandum in this case" until he reviews the transcripts. Litvak explained that he is to study "enormous" scope of documents in the amount of "3 TB or 3,000 GB."
Prosecutors did not resist the motion for postponing the hearing but they objected to the length of defendant's request to continue the sentencing. According to the U.S. officials, "the case has been pending an extraordinarily long time."
Seleznev was found guilty in August by a federal jury on 38 of 40 counts, including wire fraud, possession of unauthorized access devices and intentional damage to a protected computer.
Seleznev was arrested in the Maldives in 2014 and taken to the U.S. territory of Guam. Later he was transferred to Seattle and put in jail.
Russia's foreign ministry said that Seleznev was "kidnapped" as he attempted to board a plane in the Maldives.
U.S. prosecutors claim that between October 2009 and October 2013 Seleznev hacked into retail point of sale systems and installed malicious software to steal credit card numbers from various businesses. He allegedly created and operated the infrastructure to facilitate the theft and sale of credit card data, used servers located all over the world to facilitate his operation, and sold stolen credit card data on the internet. In total, Seleznev stole and sold more than 2.9 million credit card numbers, according to prosecutors.
After having been brought to Seattle, Seleznev changed a number of defense lawyers. He retained attorneys from such law firms as Fox Rothschild LLP, Garvey Schubert Barer, Corr Cronin Michelson Baumgardner Fogg & Moore LLP, Calfo Eakes & Ostrovsky PLLC. Until recently, John Henry Browne represented Seleznev.