Russian ex-forester receives 5-year suspended sentence for illegal pine cutting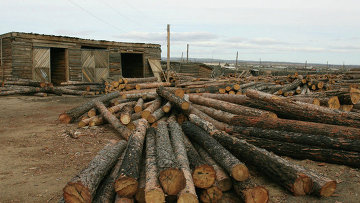 11:14 30/12/2016
MOSCOW, December 30 (RAPSI) – A court in the Chelyabinsk region has given a 5-year suspended sentence to former forester Aleksey Loginov for illegal felling of pines valued at 34.5 million rubles ($573,000), the regional prosecutor's office announced on its website on Friday.
The defendant was also deprived of a right to hold posts in the timber sphere for 3 years.
According to prosecutors, from August 2011 to July 2014, members of a criminal group, including Loginov, three other forestry employees and a businessman, were engaged in illegal felling and sales of pine trees. They drew up sham purchase and sale contracts, the statement reads.
Defendants allegedly caused a 34.5-million-ruble damage to the Russian Timber Fund.