Ukraine to sue Russia for alleged violation of treaty on friendship - report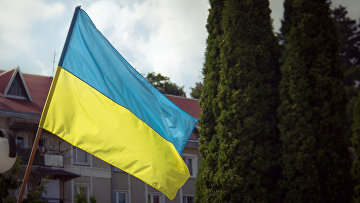 15:31 30/12/2016
MOSCOW, December 30 (RAPSI) – Ukraine is going to file with an international court a lawsuit over alleged violation of the Treaty on Friendship by Russia, Ukrinform agency reported Friday citing Ukraine's Deputy Foreign Minister Vadim Pristayko.
In accordance with the so-called great treaty on friendship between two countries, the Russian Federation must respect Ukraine's territorial integrity and inviolability of present boundaries, Pristayko said in an interview with Ukrinform.
Ukraine has prepared a lawsuit accusing Russia of failure to comply with the treaty, the agency reports.
The Treaty on Friendship, Cooperation, and Partnership between Ukraine and the Russian Federation was signed in Kiev on May 31, 1997 and ratified by parties in 1998.
The agreement is intended for strategic partnership between two countries based on "principles of mutual respect, sovereign equality, territorial integrity, border inviolability, peaceful settlement of disputes, non-use of force or threat of force, including economic and other means of pressure."
Contracting partners also undertook to avoid the use of their territories in prejudice of security for each party and reduce military forces and arms, according to the treaty.
In October 2008, the document was automatically prolonged for ten years.