Suspect detained in case of murdered North Caucasus journalist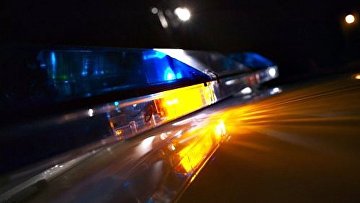 11:50 09/01/2017
MOSCOW, January 9 (RAPSI) – A court in Russia's Republic of Ingushetia remanded Ruslan Dzhamaldinov in custody on suspicion of killing a prominent journalist Amerkhan Kokurkhoyev, RIA Novosti reported on Monday.
On January 1, Kokurkhoyev was transported to a clinic in Sunzhensky District of Ingushetia with a stab wound to chest and died without regaining consciousness. He worked as press-secretary of the District's administration and hosted sport programs at "Ingushetia" TV channel.
According to investigators, the victim was mortally wounded during domestic dispute in Nesterovskaya village. Kokurkhoyev's neighbor was identified as a suspect in this case and put on the wanted listed.
On January 5, the neighbor's father, Ruslan Dzhamaldinov, was arrested. The man admitted his guilt in the murder with his testimony currently being verified by investigators. Searches for his son are still underway.