Russian court extends detention for defendant in Karelia lake tragedy case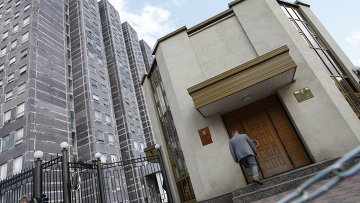 17:10 09/01/2017
MOSCOW, January 9 (RAPSI) – The Petrozavodsk District Court has extended the detention of Elena Reshetova, the director of Syamozero Park Hotel camp involved in a criminal case over an accident at a local lake that resulted in the deaths of 14 children, until April 19, RIA Novosti reported on Monday.
Reshetova, along with her deputy, Vadim Vinogradov, and the camp's instructor, Valery Krupodershikov, were charged with rendering of services in violation of safety protocol which accidentally lead two or more people to death. They were also charged with leaving people in danger.
According to investigators, on June 18, children and instructors of the children's camp "Park-Hotel "Syamozero" were sailing on a raft and two canoes over the lake Syamozero in Karelia. 47 children were accompanied by 4 adults (Vinogradov, Krupodershchikov, Regina Ivanova and Lyudmila Vasilyeva) who did not take gathering storm into account. Storm made sailing extremely dangerous: a raft with children and two adults washed up near one of the islands while both canoes were capsized, leaving passengers in the open waters. Only some managed to swim across to the shore. 14 children drowned. Other children survived and were evacuated.
Investigators allege that Reshetova, Vinogradov and Krupodershikov deliberately refused to notify local emergency services about the accident to prevent negative reaction of society from ruining camp's reputation and inflicting losses. Defendants in the case are believed to abandon children in water during the storm.
On August 10, the Commercial Court of the Republic of Karelia fined infamous "Park-Hotel "Syamozero" 200,000 rubles ($3,000). The court thus granted a lawsuit lodged by the republican Health Ministry demanding to hold the camp administratively liable. According to court records, the ministry's lawsuit was conditioned by licensing violation committed by the defendant.