Russian ex-lawyer receives 3-year suspended sentence for fraud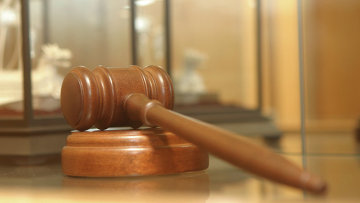 13:49 16/01/2017
ST. PETERSBURG, January 16 (RAPSI, Mikhail Telekhov) – A St. Petersburg court has sentenced former lawyer Olga Popova to a 3-year suspended term for participating in a fraud, a representative of the Main Investigative Committee's Directorate for St. Petersburg told RAPSI on Monday.
Investigators found out that In April-September of 2006 Popova acting as a member of an organized criminal group fraudulently obtained 65 million rubles (about $1 million) building in St. Petersburg. Later, her partners Nikolay Frolov, Vladimir Tsvetkov and Kirill Tsvetkov legalized this property by selling it to a commercial entity.
Frolov, Tsvetkovs along with other criminal group members, Viktor Kolesnikov and Bogatyr Kaparov, received various prison sentences.