Google files appeal against Russian court's refusal to review its $8,000 fine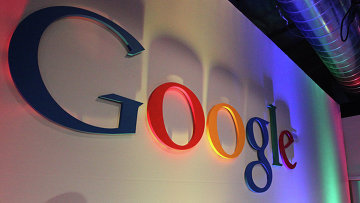 14:57 17/01/2017
MOSCOW, January 17 (RAPSI) – Google Inc. filed an appeal against the Moscow Commercial Court's refusal to overrule the Federal Antimonopoly Service's (FAS) decision to fine the corporation 500,000 rubles ($8,000), court documents read on Tuesday.
Earlier, a lower court's ruling in this case was upheld by the Moscow Commercial Court behind closed doors.
The watchdog held that Google Ireland Ltd. and Google Inc. had violated anti-monopoly law by abusing their dominance on the Russian market of mobile applications.
The Moscow City Court dismissed a lawsuit against the watchdog in March. On August 17, the Ninth Commercial Court of Appeals upheld the ruling.
On November 2, the watchdog fined the companies 500,000 rubles each for their failure to comply with its order.
On November 30, FAS announced that it had filed a lawsuit with a commercial court against Google, forcing it to follow the order.
Yet in September, Igor Artemyev, the Head of FAS, stated that the agency was ready to fine Google every two weeks if the company failed to comply with the order.
"In case we see the process is dragged out, we will meet every two weeks to impose new fines on them for failing to comply with the order," Artemyev said. "It will continue until the final victory [is achieved - ed.] and final court judgement [is passed - ed.]," according to Artemyev.