Russian athlete's defamation suit against ARD dismissed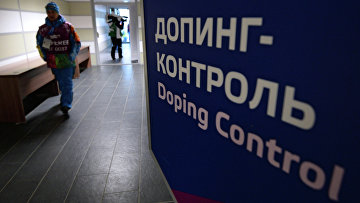 15:58 18/01/2017
MOSCOW, January 18 (RAPSI) – Moscow's Dorogomilovsky District Court has dismissed a defamation lawsuit lodged by Russian athlete Kristina Ugarova against German public broadcaster ARD, RAPSI reports from the courtroom.
Ugarova demanded in her claim to recognize information contained in the film shown by the broadcaster as false and tarnishing her honor and dignity. She also asked the court order ARD to remove the video from its website, refute the disseminated information and submit apologies to athletes.
ARD aired a documentary in 2014 about alleged use of performance-enhancing drugs by Russian athletes including Ugarova.
The World Anti-Doping Agency (WADA) set up an investigation into allegations following the documentary release.
On November 9, 2015, WADA held a press-conference in Geneva where independent commission of the organization accused Russia of numerous anti-doping rules violations. Commission recommended International Association of Athletics Federations (IAAF) to suspend Russian athletes from participation in competitions under its auspices, including the 2016 Olympics.
IAAF followed the recommendation and suspended the Russian Athletics Federation (ARAF). Subsequently, anti-doping laboratory in Moscow was suspended while RUSADA was declared non-compliant to WADA Codex standards.
On July 21, the Court of Arbitration for Sport (CAS) has dismissed an appeal by Russia's Olympic Committee and 68 Russian athletes against excluding from participation in competitions. Only one Russian athlete, Darya Klishina (long jump) took part in the 2016 Olympics in Rio.