Ex-Russian colonel sentenced to 5.5 years in prison for fraud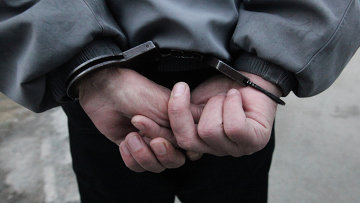 17:51 18/01/2017
MOSCOW, January 18 (RAPSI) – A military court has sentenced former officer of the Chief Military Prosecutor's Office Oleg Zub to 5.5 years in prison for fraud, RIA Novosti reported Wednesday.
The court also stripped the man of his colonel rank.
According to investigation, Zub asked 9.6 million rubles ($161,600) from businessman Anatoly Kurilovich for promise to secure the positive outcome of a police inspection and assistance in avoiding prosecution. As he failed to dismiss criminal proceedings, the businessman demanded to give the money back. Zub returned him only 2.9 million rubles ($48,800).
During the trial Zub pleaded not guilty.
Prosecutors earlier asked the court to find Zub guilty of large scale embezzlement, sentence him to 8 years in jail with a 510,000-ruble fine ($8,600) and strip the man of his military rank and honors.