Human rights group Memorial's appeal against $5,000 fine set for March 10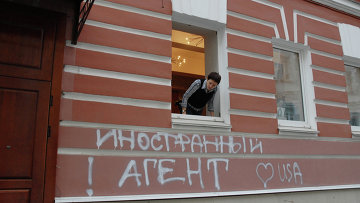 17:52 23/01/2017
MOSCOW, January 23 (RAPSI) – The Moscow City Court will consider on March 10 an appeal against a 300,000-ruble fine (nearly $5,000) imposed on human rights organization Memorial, which was earlier declared "foreign agent", RIA Novosti reported Monday citing Memorial's executive director Yelena Zhemkova.
In December, the Tverskoy District Court of Moscow fined Memorial for violating an operation procedure of an NGO recognized as foreign agent. The organization appealed the ruling.
The international historical, educational, human rights and charitable society Memorial was created to help rehabilitate the victims of Stalinist persecution campaigns. Memorial currently comprises 62 organizations from Russia, Belarus, Germany, Italy, France, Kazakhstan, Latvia and Ukraine.
It also includes the Memorial Center, which monitors the human rights situation in the North Caucasus and is on the foreign agents register.
A federal law adopted in November 2012 requires that all NGOs engaged in political activity and receiving foreign funding register as "foreign agents" or face fines. In June 2013, the Justice Ministry was granted authority to classify NGOs as foreign agents at its own discretion and included a number of organizations in its register.
Memorial was declared "foreign agent" by the Justice Ministry on July 21, 2014.