Ukrainian prosecutors seek to charge Crimean judges with treason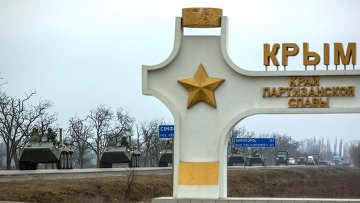 16:42 27/01/2017
MOSCOW, January 27 (RAPSI) – The investigative department of a directorate for Crimea-related issues at the Ukrainian Prosecutor General's Office published a statement on Friday saying that it carries out a pretrial probe into judges and prosecutors holding offices on the peninsula prior to its reunification with Russia on treason charges.
The investigation, the statement reads, has proved that at present 319 judges remain on the territory of Crimea; therefore, the prosecutors could obtain court permissions to carry out special pretrial probes into them.
Fifteen indictments against Crimean judges have been submitted to the Kiev Court of Appeals for establishing jurisdiction over the cases.
Moreover, according to the statement, the directorate is carrying out a pretrial investigation regarding 299 Crimean prosecutors also suspected by the Ukrainian authorities of treason. Thus, 219 petitions to permit special pretrial probes into these cases were submitted to a Kiev court 15 of which had already been granted.
The provisions of the Ukrainian Criminal Code dealing with treason envisage a punishment ranging from 12 to 15 years in prison and optional confiscation of property for perpetrators.