Investigation into Russian government airline's ex-head completed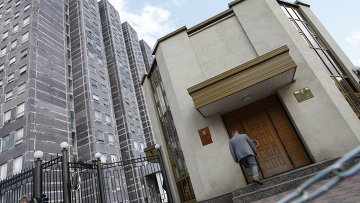 12:51 01/02/2017
MOSCOW, February 1 (RAPSI) – Investigation into ex-head of the Special flight detachment Rossiya Yaroslav Odintsev, who stands charged with abuse of office during execution of purchase contracts, has been completed, RIA Novosti reported Wednesday.
A case over embezzling funds allocated for the purchase of air conditioners for airplanes was opened on March 10, 2016. There are 12 defendants in the case, according to investigators. They have begun reading case materials. If convicted, they could face up to 10 years in prison.
Earlier, various media reported that other officials related to the Special flight detachment, Igor Kovalenko and Dmitry Pozdnyakov have been detained as part of the case. One of the top managers of Pribor-servis company has been put in jail as well. They have been charged with fraud.
Special flight detachment Rossiya is responsible for air transportation of the Russian President and serves as the official airline for delegations of Russian Government.