Rosneft files lawsuit against Russian antimonopoly watchdog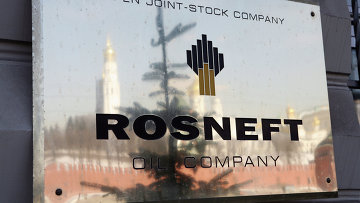 17:11 08/02/2017
MOSCOW, February 8 (RAPSI) – Russia's largest oil company Rosneft has filed a lawsuit against the Federal Antimonopoly Service (FAS) with the Moscow Commercial Court, court documents read on Wednesday.
The lawsuit was registered on February 8 with no further details available yet.
FAS reviewed several cases involving Rosneft, the latest being a warning sent this January to Rosneft by the watchdog. According to FAS, Rosneft and Gazprom discriminated and infringed upon interests of unknown number of consumers by failing to meet regularity and uniformity criteria for sales of goods on certain segments of market.
FAS noted that corporations were to take measures to eliminate the consequences of these violations until February 6. Corporations had to fulfill the requirements of the joint order regarding exchange trading of gasoline. Rosneft and Gazprom were to follow criteria of regularity and uniformity in their sales regarding distribution of annual volumes of crude oil and (or) oil products during the exchange sales for each type of the corresponding product.