Probe opened into alleged embezzlement at Gazprom Neft - report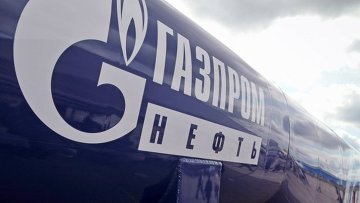 10:50 09/02/2017
MOSCOW, February 9 (RAPSI) – Investigation has been opened into the alleged embezzlement of 2 billion rubles ($33.6 million) from Gazprom Neft oil company, Kommersant newspaper reported Thursday.
A criminal case has been launched against unidentified managers and employees of Service-Terminal company, the newspaper writes. The firm was engaged in payment of Gazprom Neft customs duties, in accordance with a contract signed in January 2003.
Investigators believe that in 2011 Service-Terminal received over 58 billion rubles ($975 million) from Gazprom Neft as part of a long-term customs broker agency agreement. However, brokers failed to report the total amount received in full. They gave an account of spending 46.8 billion rubles ($786.4 million). Certain employees of Service-Terminal allegedly transferred about 2 billion rubles of the remaining sum to accounts of offshore companies.
Another 10 billion rubles ($168 million) of upfront payments became a matter of dispute in a commercial court where Gazprom Neft applied in the summer of 2016. The oil company accused Service-Terminal of unjust enrichment, according to Kommersant. Before turning to court, Gazprom Neft notified customs broker about termination of the contract and return of transferred funds.
Service-Terminal in turn filed a petition with the Commercial Court of the Yaroslavl Region seeking its own bankruptcy in August 2016.
Gazprom Neft is a vertically integrated oil company engaged primarily in oil and gas exploration, production, and refining, as well as the production and sale of petroleum products, the company's website reads.