Trial of Sakhalin ex-governor Khoroshavin begins on Monday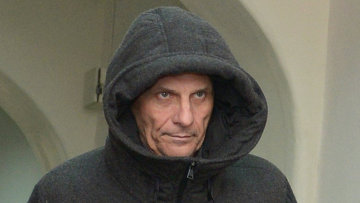 13:30 20/02/2017
MOSCOW, February 20 (RAPSI, Diana Gutsul) – The Yuzhno-Sakhalinsk City Court has held preliminary hearings in a criminal case against former Sakhalin governor Alexander Khoroshavin, who stands charged with corruption, and his alleged accomplices, RAPSI learnt from the Investigative Committee on Monday.
Ex-deputy of the Sakhalin's government chairman Sergey Karepkin and counselor of the Sakalin's governor Andrey Ikramov, Minister of the Agriculture, Trade and Food Provision for the Sakhalin Region Nikolay Borisov are also defendants in the case along with Khoroshavin. All four men are accused of receiving bribes and embezzlement.
Investigators announced in March 2015 that Khoroshavin and several other officials were arrested for allegedly taking a $5.6 million bribe to secure a contract to build a power unit for the Yuzhno-Sakhalinsk thermal plant.
According to investigators, Khoroshavin organized a criminal group in 2009, which included Karepkin and Ikramov. In 2009-2015 period, they allegedly received bribes from local entrepreneurs estimated at more than 522 million rubles ($9 million).
President Vladimir Putin dismissed Khoroshavin from his post due to "loss of trust" in March 2015.
In April 2015, Khoroshavin was charged in another criminal case with taking a bribe of at least 15 million rubles ($230,000) for providing credits on advantageous terms to one of the local businessmen. He pleaded not guilty.
In January 2016, the third criminal case was opened against Khoroshavin. According to investigators, he took 27 million rubles ($414,000) in bribes from candidates for the positions in Yuzhno-Sakhalinsk City Duma in 2014.
In May 2016, a court in Yuzno-Sakhalinsk granted a motion by prosecutors for confiscation of property belonging to Khoroshavin, his wife and son. In particular, expensive apartments, fancy cars, money, jewelry were taken to the state based upon the facts of corruption established by investigation. The family appealed the ruling.
Interestingly, in September 2015, Irina Khoroshavina filed for divorce and division of property.