Russian Supreme Court finds results of State Duma elections legal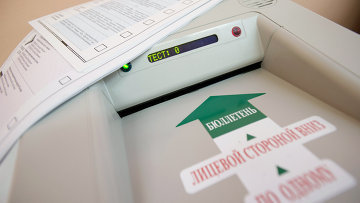 13:40 14/03/2017
MOSCOW, March 14 (RAPSI, Oleg Sivozhelezov) – The Supreme Court of Russia has ruled in favor of Russia's Central Election Commission and dismissed an appeal against the results of 2016 State Duma elections, RAPSI learnt on Tuesday from the court's press-service.
The appeal against a lower court's ruling was filed by Yabloko political party challenging the Election Commission's decree on results of the elections.
According to Yabloko, the results of the parliamentary elections held on September 18, 2016 must be cancelled. The party believes that there were violations during the election campaign and that there were violations in the organization of voting and counting of votes, which made it impossible to accurately determine the voters' will. On November 29 , 2016, the Supreme Court concluded that there were no grounds for satisfying the claims of the political party. The ruling came into force.