Russian court explains why recovery of $6,000 from RBC in favor of Rosneft was reversed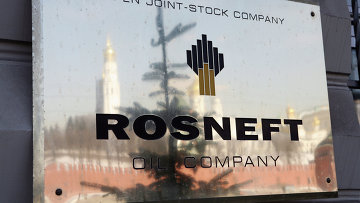 13:33 15/03/2017
MOSCOW, March 15 (RAPSI) – The Ninth Commercial Court of Appeals has explained its motivation for revocation of a lower court's ruling ordering Russian news outlet RBC and several its journalists to pay Rosneft oil company 390,000 rubles (over $6,000) in libel damages, court documents read on Wednesday.
On March 1, the court overturned the December 2016 ruling by the Moscow Commercial Court ordering the defendants to pay the compensation.
The lawsuit was brought after an article about Rosneft privatization headlined 'Rosneft requests authorities to protect it from BP' had been published on the website of the newspaper on April 11, 2016. The corporation claimed that "information contained in the article published on RBC website is misleading." The corporation has filed a defamation lawsuit demanding 3.179 billion rubles (about $48.5 million) in damages from RBC and its journalists.
RBC journalists Timofey Dzyadko, Lyudmila Podobedova, and Maxim Tovkailo, Konstantin Bochkarev, alongside BusinessPress company (RBC newspaper publisher) and RBC-TV, were named co-defendants in the case.
The Court of Appeals noted that on July 17, 2012, the Supreme Commercial Court ruled that any judicial entity, which had its right to business reputation violated, has a right to demand compensation for reputation damages if defendant was found responsible for such damages. To confirm the damage caused to reputation of the plaintiff it is required to confirm existence of such reputation and loss of trust in this reputation, which may be measured by lowered number of clients and loss of competitiveness.
According to the court, confirming the fact of spread of information discrediting business reputation of the plaintiff is not enough to come to conclusions regarding amount of damage caused and payment of monetary compensation. The plaintiff is to present evidence of having a certain reputation and negative consequences because of spread of defaming information. The court ruled that Rosneft did not present such evidence and that reference to report made by the Center of Professional Evaluation is not valid because this report is dealing with probability but not facts.