President Putin submits protocol over ECHR subsidiarity to State Duma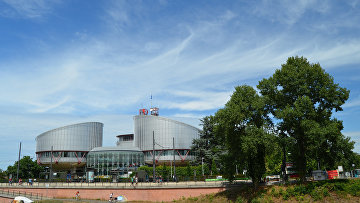 17:40 15/03/2017
MOSCOW, March 15 (RAPSI) – Russian President Vladimir Putin has filed the protocol №. 15, introducing changes to the European Convention of Human Rights, with the State Duma, official database for the lower house of parliament reads on Wednesday.
New changes modify the role of the European Court of Human Rights (ECHR) and indicate that the court has a subsidiary role in relation to national courts and that governments have certain freedoms when it comes to implementation of the Convention on a national level.
Jurisdiction of ECHR gets limited to overseeing national states' compliance with the obligations imposed by the Convention. According to the protocol, ECHR has no right to substitute national authorities when it comes to interpretation and application of domestic law. Thus, the control mechanism created in accordance with the Convention should not be considered as a court of fourth instance or function as a court of appeals.
Other amendments include:
- cancellation of the rule on the termination of the ECHR judges' powers when they reach the age of 70;
- removal of state's right to appeal against transfer of ECHR jurisdiction to the court's Grand Chamber;
- a period for filing an appeal with ECHR is reduced to four months from six.
Protocol No. 15 was signed on behalf of the Russian Federation in Strasbourg on September 19, 2016.