Navalny fined $350 for organizing unauthorized rally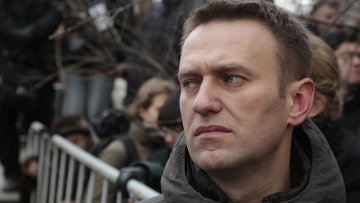 13:58 27/03/2017
MOSCOW, March 27 (RAPSI) – The Tverskoy District Court has fined Russian opposition politician Alexey Navalny 20,000 rubles (about $350) for organizing an unauthorized rally in central Moscow, RAPSI reported from the courtroom on Monday.
Navalny did not admit his guilt during the hearings. According to the politician, Moscow authorities refused to greenlight the rally in the city's center and proposed alternative areas only a day before it was to take place. Navalny said that in this case Russian legislation allows organizers to hold an event at the area, which was listed first.
Navalny's lawyer Olga Mikhailova claimed that the administrative violation report against her client's arrest was forged by police officers. The court dismissed Navalny's motion to hear testimony of witnesses in the case.
Head of Moscow's Department for regional security and combating corruption Vladimir Chernikov told RIA Novosti news agency that the mayor's office proposed to held the rally in two districts of Moscow back in March 22.
According to the numbers reported by the Main Directorate of the Interior Ministry for Moscow, about 500 people were arrested on Sunday during the unauthorized rally. Overall number of people present in the area at the time was estimated at as high as 8,000 people. One of the police officers received injuries, a criminal case was launched over this incident.