Criminal case opened against alleged leader of Misanthropic Division cell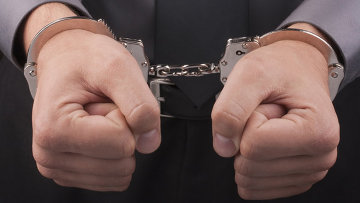 14:46 10/04/2017
MOSCOW, April 10 (RAPSI) – Russian authorities have launched a criminal case against Ruslan Pavlyuk, alleged head of a Rostov-on-Don cell of Misanthropic Division extremist organization prohibited in Russia, RIA Novosti reported on Monday citing its source in regional security services.
Pavlyuk is suspected of participating in the activities of a public or religious association ruled to be liquidated or prohibited from activity in connection to extremism by a legally enforceable ruling of a Russian court. The suspect was arrested.
Allegedly Pavlyuk was participating as a member of the extremist organization and propagated extremist ideas.
According to investigators, Pavlyuk is involved in January attack in Rostov-on-Don against a journalist of "Kavkazsky Uzel" online media outlet. Police initiated investigation shortly after the attack.
In the summer of 2016, Russian investigators launched probe into Dmitry Pavlov, an alleged organizer of the Misanthropic Division.
In 2014, when revolutionary movements started in Ukraine, the organization's activity assumed an international character and became more radical, according to Russia's Investigative Committee. Misanthropic Division created branches in 19 countries including Russia, Belarus, Ukraine, Germany, France, Poland, England and other European states.
Pavlov and his associates promote on the social media racist and neo-Nazi ideas; publicly call to terrorism and extremism; "incite hatred and enmity for a number of nationalities; speak disrespectfully of the Days of War Glory and memorable dates in Russia connected with defense of fatherland," former spokesman for the Investigative Committee Vladimir Markin said earlier.