Russian businessman acquitted of embezzling $8.3 million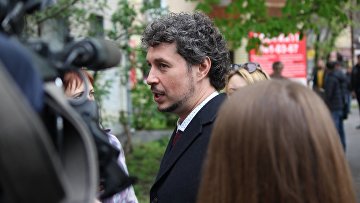 15:55 03/05/2017
MOSCOW, May 3 (RAPSI, Oleg Sivozhelezov) – A court in the Rostov Region acquitted the owner of Energiya company Alexander Khurudzhi in embezzlement case, lawyer Alexander Selyutin told RAPSI on Wednesday.
According to the judgement, an episode of embezzling 478 million rubles ($8.3 million) was excluded from the case. Money laundering charges were also dropped.
Former company's head Sergey Konopsky was also acquitted.
The court returned Khurudzhi bail amounting to 5 million rubles ($87,400). Konopsky was released from house arrest.
Khurudzhi has a right for rehabilitation, Selyutin said. Persons guilty of stealing company's funds and loss of business will bear responsibility; trial will be held on this issue, the lawyer added.
Investigators claimed that Khurudzhi and Konopsky had conspired to embezzle funds of DGC of the South, a subsidiary of Rosseti Holding, one of the largest electric companies in the world. The men along with their accomplices submitted unreliable documents to the regional tariffs service for setting Energiya's individual tariffs. Then they purchased additional network equipment, which allowed to ramp up delivered power, without tariff reduction. Thus, businessmen stole over 470 million rubles from DGC of the South.