Sentencing in Vneshprombank embezzlement case set for May 12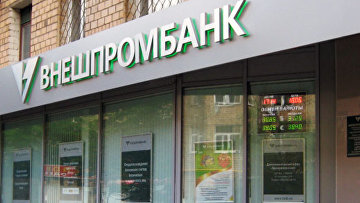 14:38 10/05/2017
MOSCOW, May 10 (RAPSI, Lyudmila Klenko) – Moscow's Khamovnichesky District Court will read a sentence for ex-Vneshprombank president Larisa Markus and former vice-president of the bank Yekaterina Glushakova, who stand charged with embezzling 114 billion rubles (about $2 billion), RAPSI reported from the courtroom on Wednesday.
On Wednesday, Glushakova gave a final speech in court. She repented sincerely all what she had done and asked the victims' pardon.
Earlier, prosecutor asked to pass a 10-year prison sentence and a 400,000-ruble fine (about $7,000) for Markus. He requested a five-year prison sentence and the same fine for Glushakova.
Defense lawyers of Markus and Glushakova called the requested punishment too harsh. They noted that Markus participated in the projects under the auspices of the United Nations and UNESCO. Lawyer of Glushakova noted that she was a subordinate under Markus and got deceived about true reasons behind her actions. They asked court to give Markus and Glushakova non-custodial sentences.
A representative of Vneshprombank noted earlier that defendants partially compensated the caused damage by transferring 100,000 rubles (about $1,750) to the bank. Overall, claims in the civil lawsuit against the defendants amount to 13 billion rubles (about $228 million).
Investigators believe that Markus along with her brother Georgy Bedzhamov, who once co-owned the bank, created an organized crime group to siphon money from the bank. The group allegedly granted loans to sub-companies and did not refund money to Vneshprombank. Allegedly, from May 2009 to December 2015, conspirators managed to embezzle over 114 billion rubles.
Bedzhamov was arrested in absentia and put on a wanted list.
In March 2016, the Moscow Commercial Court declared Vneshprombank bankrupt. Vneshprombank was one of the top 40 by assets before it lost its license in January of the same year.