Lawyers do not rule out defamation lawsuit in relation to "Prevezon case"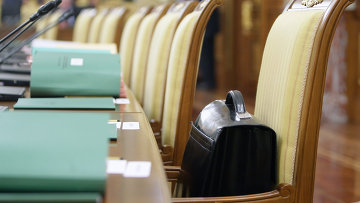 16:08 24/05/2017
MOSCOW, May 24 (RAPSI) – Natalya Veselnitskaya, the managing partner of Camerton Consulting law firm, does not rule out possibility of filing a defamation lawsuit against Hermitage Capital Management CEO William Browder and a number of mass media outlets in relation to the so-called "Prevezon case".
"We consider all of the grounds for filing lawsuits not only against Browder, but also against Mr. Cherkasov, Mr. Firestone and mass media outlets, including Novaya Gazeta," Veselnitskaya told journalists at the press-conference over settlement between authorities of the United States and a group of companies under control of Russian businessman Denis Katsyv.
The case against Prevezon was initiated yet in September 2013, when the U.S. authorities filed a complaint seeking to forfeit certain properties owned by 11 companies running elite real estate in New York. The complaint alleged that the proceeds from a $230 million tax fraud revealed by lawyer Sergey Magnitsky working for Firestone Duncan, which, among others, cooperated with Hermitage Capital Management, were laundered through various shell companies in Russia and abroad. Prosecutors claimed that some of that money was then transferred through Moldovan shell companies to Prevezon Holdings, which in turn used those, commingled with funds from other defendant companies, to purchase an array of New York real estate.
The entities affiliated with Cyprus-based Prevezon Holdings Limited are owned exclusively by Denis Katsyv, the son of former Moscow Region Transport Minister Petr Katsyv.
The partner of Quinn Emanuel Urquhart & Sullivan LLP, Fate Gay, representing interests of Katsyv, said that, while she did not take part in negotiations between U.S. authorities and Prevezon, she believes that authorities were interested in the settlement from the start. Veselnitskaya added that there was no investigation into the alleged fraud because the whole case was built on the statements of Browder, as indicated by the testimony of one of U.S. special agents.
According to the press-release of the U.S. Attorney's Office for the Southern District of New York, Prevezon Holdings agreed to pay $5,896,333.65 as part of the settlement. Fate Gay noted that settlement's conditions do not constitute admittance of guilt.