Grand Chamber of ECHR to review Navalny's case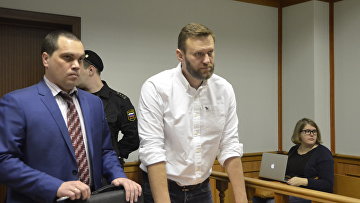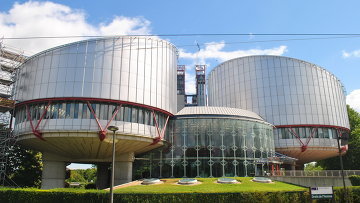 19:06 30/05/2017
MOSCOW, May 30 (RAPSI) – The Grand Chamber of the European Court of Human Rights' (ECHR) will review the case involving Russia's Government and opposition politician Alexey Navalny, the court's press-release reads on Tuesday.
Requests to refer the case to the court's Grand Chamber have been filed by the both parties.
On February 2, the ECHR granted an appeal filed by Navalny and ruled that Russian authorities had violated the European Convention on Human Rights by repeatedly detaining Navalny in 2012-2014. The court ordered Russian authorities to pay the applicant about €63,600 in compensation for material and moral damage caused including €12,653 in respect of costs and expenses.
According to Navalny, he was arrested on seven occasions at different public meetings between March 2012 and February 2014.
Following the arrests, the opposition politician was taken to a police station for several hours. Navalny was charged either with failure to the police order or with violating established procedure of mass events. He was detained twice; fines varying from 1,000 to 30,000 were imposed on him in six cases.
Navalny in his applications insisted that Russian authorities had violated Article 11(right to freedom of assembly) of the European Convention of Human Rights (Convention) by arresting him during peaceful gatherings, prosecuting and "eventually convicting him"; Article 5 (right to liberty) and Article 6 (right to a fair trial) by illegal deprivation of liberty and conducting unfair proceedings against him. Moreover, Navalny complained relying on Article 14 (prohibition of discrimination and Article 18 (limitation on the restriction of rights) taken with Articles 5 and 11 that "the authorities' actions were politically motivated".
Russian authorities argued that the actions of police officers were reasonable and necessary for preventing riots. Navalny has tried to hold unauthorized events in each of the above cases, according to the defendant.
ECHR held that there was violation of Articles 5,6 and 11 of the Convention. However, the court ruled that there is no need to examine the complaints under Article 14 and Article 18 in conjunction with Articles 5 and 11 of the Convention.
Russia's Justice Ministry appealed the ruling on April 26, 2017, and requested to refer the case to the Grand Chamber.